Do you need last minute help before the NCEA exams?

NCEA exams are very stylised and require specialist techniques to answer the questions as best as possible.
The NCEA exam revision workshops aim to provide students with help in how to answer NCEA exam papers.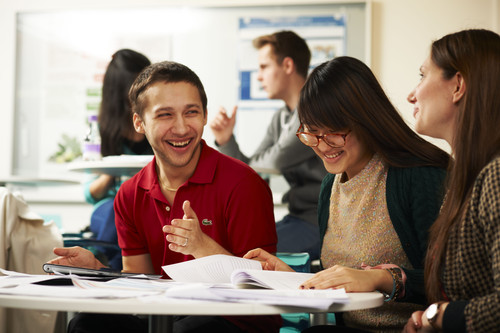 Our tutors can help students revise the main concepts required in the NCEA papers they are taking in the exams.
Students work individually during the workshops, but can ask for help from the tutors at any time.

Students can ask for help with multiple subjects at each workshop.

A maximum of one tutor for every four students.

Workshops are 2.5 hours in total on Saturday and Sunday mornings 10.00-12.30pm. Students may take a break as they wish and refreshments will be provided.

Places are limited to 20 students per workshop.

Students may book for as many or as few workshops as they wish to attend.

Workshops are based in Riccarton, Christchurch, with further location details provided on booking.
Pre-booking is essential. Please see below for dates.
Workshops need to be booked and paid for no later than 13th October, for the best rates.
In order to provide the maximum opportunity for students to come to workshops, a wide array of subjects will be offered at each workshop. Please see below, as not every subject can be ffered at each session.
Students should bring previous NCEA exam papers, AME, StudyPass or RUR revision guides.
NCEA papers (2005-2016) are available at a cost of $9 per Achievement Standard, but these must be requested prior to the workshop.
Workshop Pricing:
If booked and paid for BEFORE 13th October:
$500 for 10 workshops (33% discount)
$300 for 5 workshops (20% discount)
$67.50 for an individual workshop (10% discount)
If booked and paid for AFTER 13th October:
$637.50 for 10 workshops (15% discount)
$337.50 for 5 workshops (10% discount)
$75 for an individual workshop
NCEA Exam Revision Workshop dates and subjects:
Weekend 1
Saturday 21st October
Session 1: 10.00-12.30pm
Biology - Level 1, Level 2, Level 3
Calculus - Level 3
Chemistry - Level 1, Level 2, level 3
English - Level 1, Level 2, Level 3
Mathematics - Level 1, Level 2
Physics - Level 1, Level 2, Level 3
Science - Level 1
Statistics - Level 3
Sunday 22nd October
Session 2: 10.00-12.30pm
Accounting - Level 1, Level 2
Biology - Level 1, Level 2, Level 3
Calculus - Level 3
Chemistry - Level 1, Level 2, Level 3
English - Level 1, Level 2
Mathematics - Level 1, Level 2
Physics - Level 1, Level 2, Level 3
Science - Level 1
Statistics - Level 3
Weekend 2
Saturday 28th October
Session 3: 10.00-12.30pm
Accounting - Level 1, Level 2, Level 3
Biology - Level 1, Level 2, Level 3
Calculus - Level 3
Chemistry - Level 1, Level 2, level 3
Economics - Level 1, Level 2, Level 3
English - Level 1, Level 2, Level 3
Mathematics - Level 1, Level 2
Physics - Level 1, Level 2, Level 3
Science - Level 1
Statistics - Level 3
Sunday 29th October
Session 4: 10.00-12.30pm
Accounting - Level 1, Level 2
Biology - Level 1, Level 2, Level 3
Calculus - Level 3
Chemistry - Level 1, Level 2, level 3
English - Level 1, Level 2
Mathematics - Level 1, Level 2
Physics - Level 1, Level 2, Level 3
Science - Level 1
Statistics - Level 3
Weekend 3
Saturday 4th November
Session 5: 10.00-12.30pm
Accounting - Level 1, Level 2
Biology - Level 1, Level 2, Level 3
Calculus - Level 3
Chemistry - Level 1, Level 2, level 3
English - Level 1, Level 2, Level 3
Geography - Level 1, Level 2, Level 3
History - Level 1, Level 2, Level 3
Mathematics - Level 1, Level 2
Physics - Level 1, Level 2, Level 3
Science - Level 1
Statistics - Level 3
Sunday 5th November
Session 6: 10.00-12.30pm
Accounting - Level 1, Level 2
Biology - Level 1, Level 2, Level 3
Calculus - Level 3
Chemistry - Level 1, Level 2, level 3
English - Level 1, Level 2, Level 3
Geography - Level 1, Level 2, Level 3
History - Level 1, Level 2, Level 3
Mathematics - Level 1, Level 2
Physics - Level 1, Level 2, Level 3
Science - Level 1
Statistics - Level 3
Weekend 4
Saturday 11th November
Session 7: 10.00-12.30pm
Accounting - Level 1, Level 2, Level 3
Biology - Level 1, Level 2, Level 3
Calculus - Level 3
Chemistry - Level 1, Level 2, level 3
Economics - Level 1, Level 2, Level 3
English - Level 1, Level 2, Level 3
Geography - Level 1, Level 2, Level 3
History - Level 1, Level 2, Level 3
Mathematics - Level 1, Level 2
Physics - Level 1, Level 2, Level 3
Science - Level 1
Statistics - Level 3
Sunday 12th November
Session 8: 10.00-12.30pm
Accounting - Level 1, Level 2, Level 3
Biology - Level 1, Level 2, Level 3
Calculus - Level 3
Chemistry - Level 1, Level 2, level 3
Economics - Level 1, Level 2, Level 3
English - Level 1, Level 2, Level 3
History - Level 1, Level 2, Level 3
Mathematics - Level 1, Level 2
Physics - Level 1, Level 2, Level 3
Science - Level 1
Statistics - Level 3
Weekend 5
Saturday 18th November
Session 9: 10.00-12.30pm
Biology - Level 1, Level 2
Calculus - Level 3
Chemistry - Level 1, Level 2, level 3
Economics - Level 1, Level 2, Level 3
English - Level 1, Level 2, Level 3
Geography - Level 1, Level 2, Level 3
History - Level 1, Level 2, Level 3
Mathematics - Level 1, Level 2
Physics - Level 1, Level 2, Level 3
Science - Level 1
Statistics - Level 3
Sunday 19th November
Session 10: 10.00-12.30pm
Biology - Level 1, Level 2, Level 3
Calculus - Level 3
Chemistry - Level 1, Level 2, level 3
Economics - Level 1, Level 2, Level 3
English - Level 1, Level 2, Level 3
History - Level 1, Level 2, Level 3
Mathematics - Level 1, Level 2
Physics - Level 1, Level 2, Level 3
Science - Level 1
Statistics - Level 3